App Developers, Testers & Users
Whether you're an app developer who needs detailed information about a tester's device, or you're just curious about your device, UDIDit makes it simple to retrieve essential device information!
Essential
Device Information
Detailed model information includes device type, ID, and name; OS version and build number; screen resolution, and capacity and available space. All this useful information is available in one place.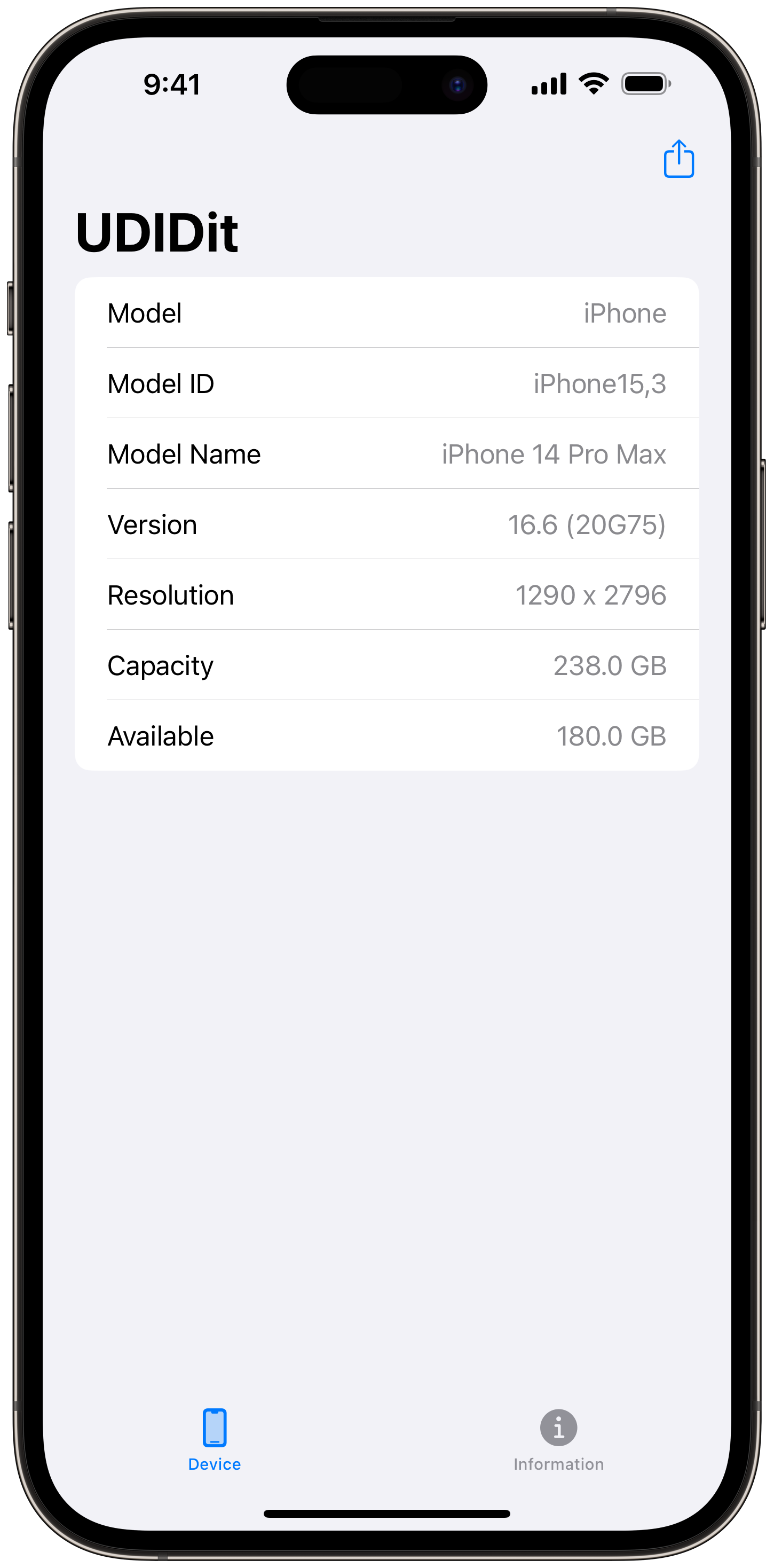 Simple
Share Sheet
To share your device information via Messages or Mail, tap the share icon in the upper-left of the Device tab to bring up the share sheet.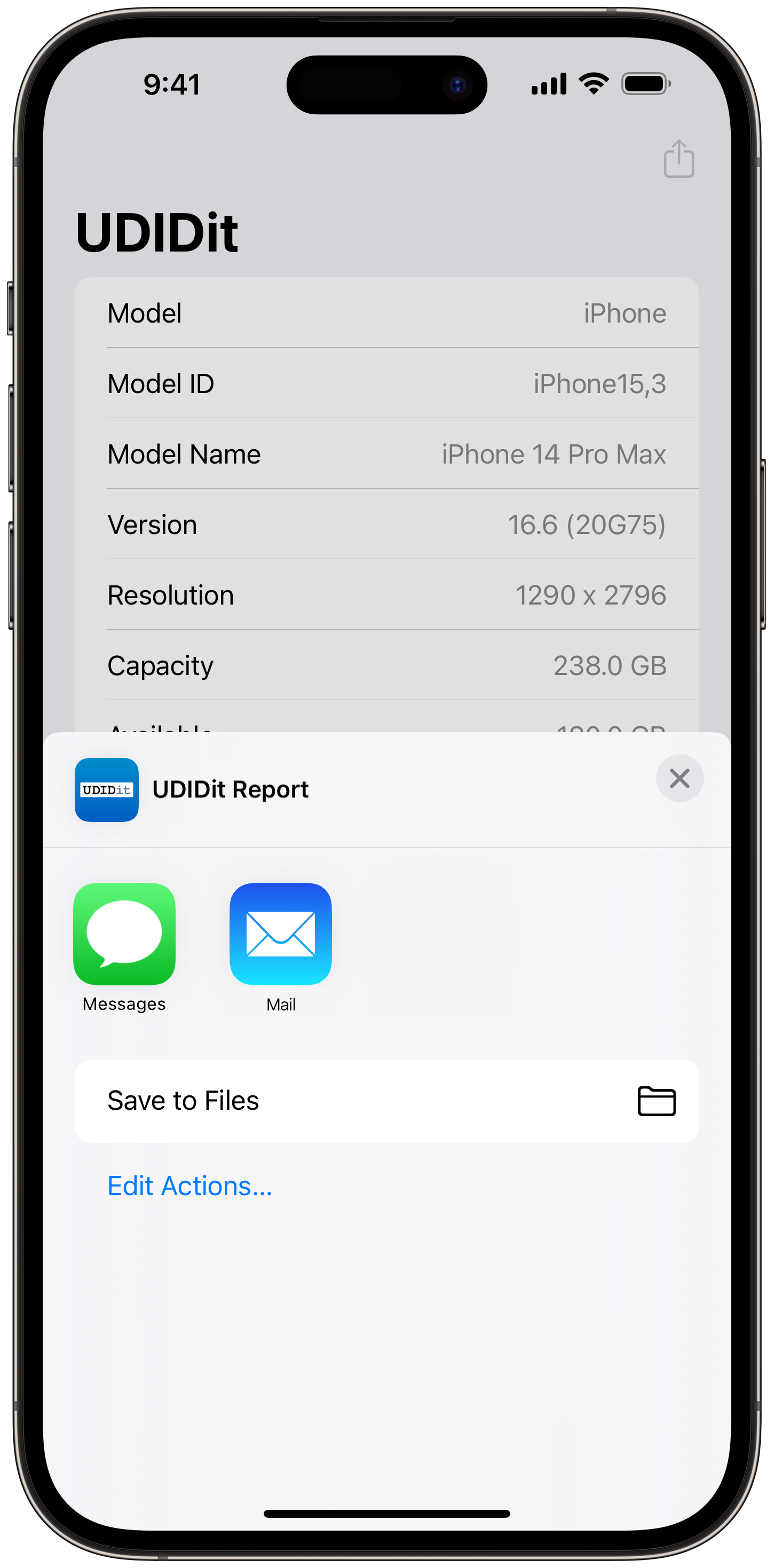 Informative
UDIDit Report
A UDIDit Report shared via Mail contains the same essential device information, formatted in an easy-to-read table. Simply fill in the "To" address, and it's ready to send!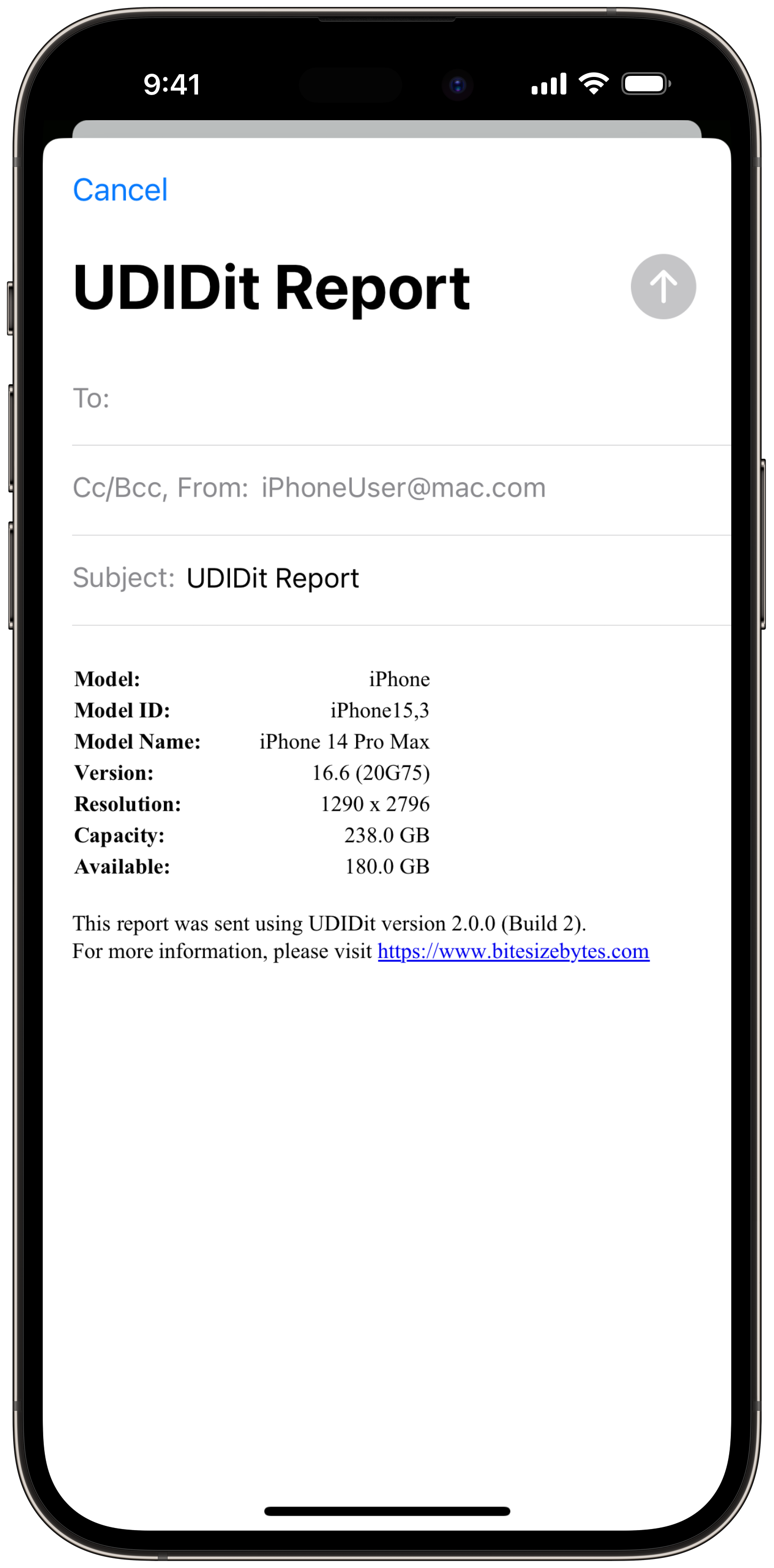 Helpful
Information
Need instructions or want to check what version of UDIDit you're running? Check the Information tab.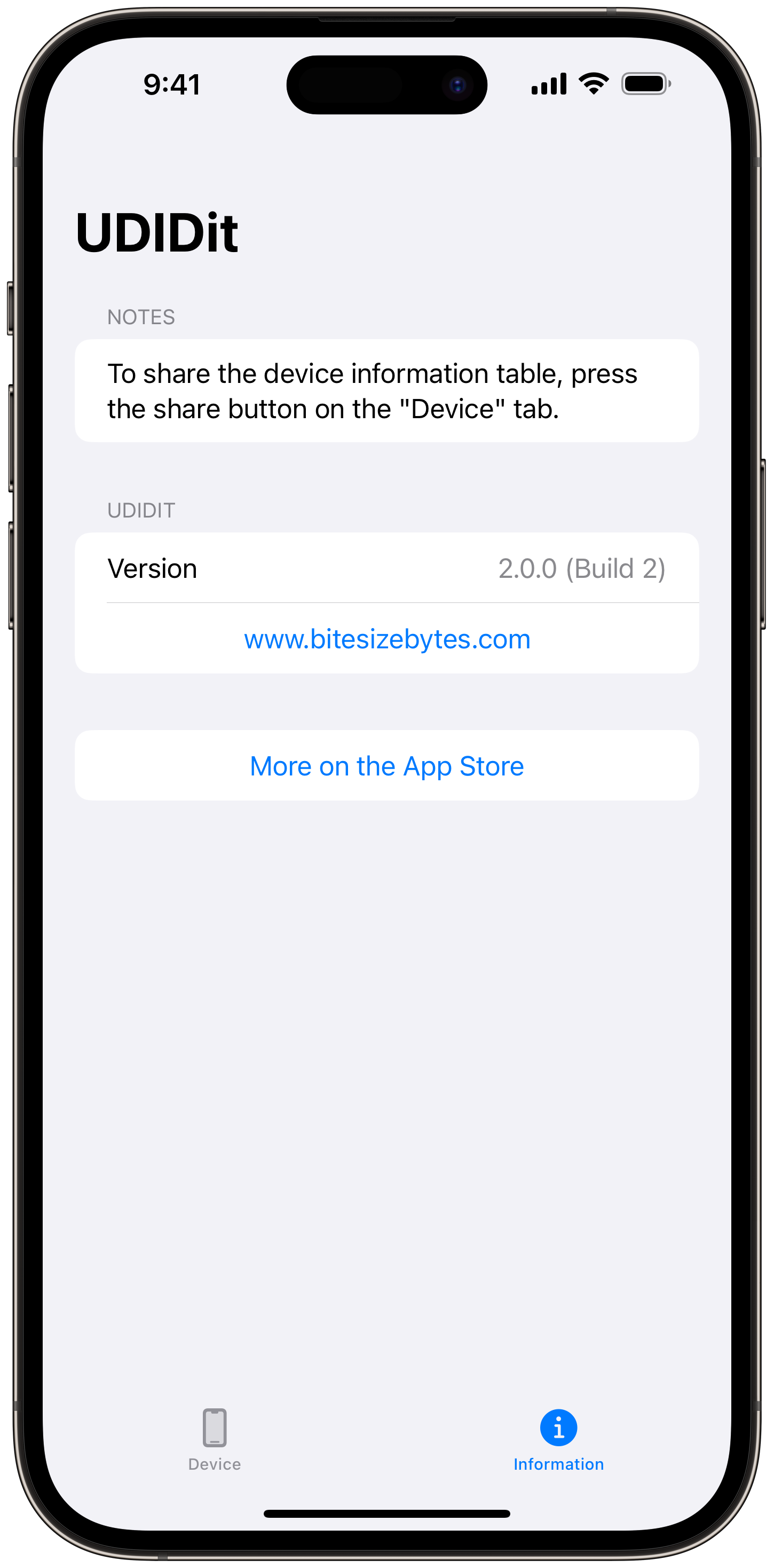 Download UDIDit
Download UDIDit now and get the essential device information you need!